Doug Briney
Junior's Cave
Music Interview
with Indie Country Singer/Songwriter, Doug Briney

Early Summer (June/July 2013) Edition
Music Now Spotlight
by Isaac Davis Junior, BGS, MBA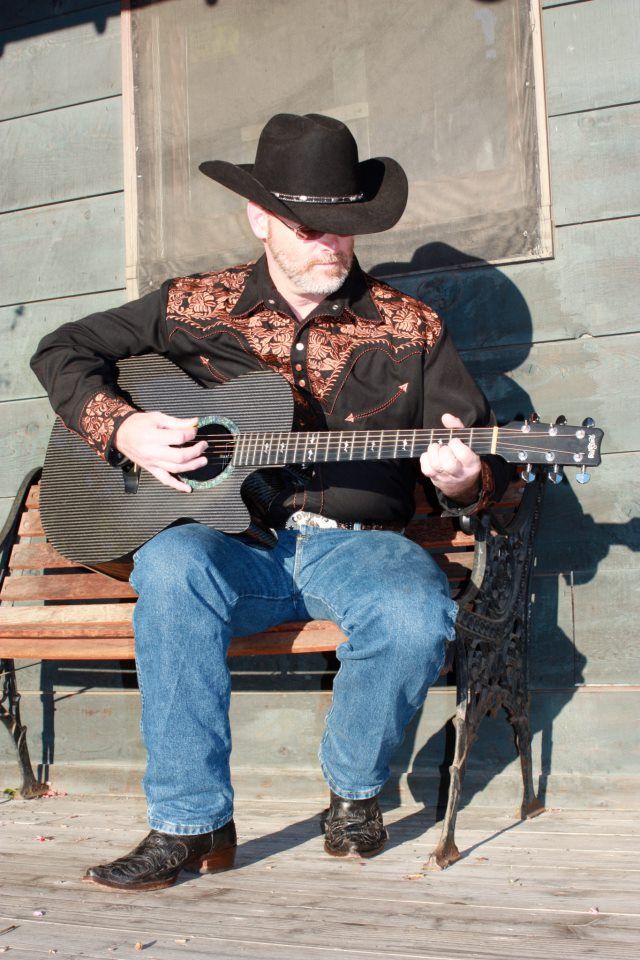 Doug Briney
Photo Submitted by Doug Briney
Indie Country Singer/Songwriter, Doug Briney, began singing and performing in church. This was a great avenue for Briney as it taught him early on to sing in front of a crowd. Briney further his love for singing throughout his high school years eventually graduating in 1988 from Pacific Coast Baptist Bible College with a focus in Vocal Music Major. Today, he has established himself as a major contender in the Indie Country Music Industry with his great storytelling of life's lessons in his music. Check out our recent interview we completed with this talented performer as he reveals his passion for Country Music.
Isaac: Music is so important to many cultures. Why is music important to you?
Doug: For me, music can lift my mood, inspire me to do something more or can just get me through the moment. I really can't imagine my life without it.
Isaac: I read from your online bio that you got your start singing and performing in the Church when you were growing up. How do you believe that getting in your start in the church help build your foundation as a Country Singer/Songwriter?
Doug: I think it really gave me a lot of confidence and the ability to be in front of folks without fear.
Isaac: What do you believe is the one element that makes your music, lyrics, and voice stand apart from others in the Indie Country Music Industry?
Doug: Man that is really a tough question. I'd like to tell you it is all the work I put into it, but I know many others who work just as hard and haven't done very well. I think truthfully a lot comes down to promotion if the music is good. I have been blessed to have found a great manager. Personally, what I try to do is always make each show a bit better than the last, even if the crowd is a single person, I am doing the show for them.
Isaac: What is it about Country Music that you enjoy the most and why do you enjoy performing it?
Doug: I love the stories in the songs; I think that is what makes a good country song. I enjoy performing simply because I enjoy the immediate feedback.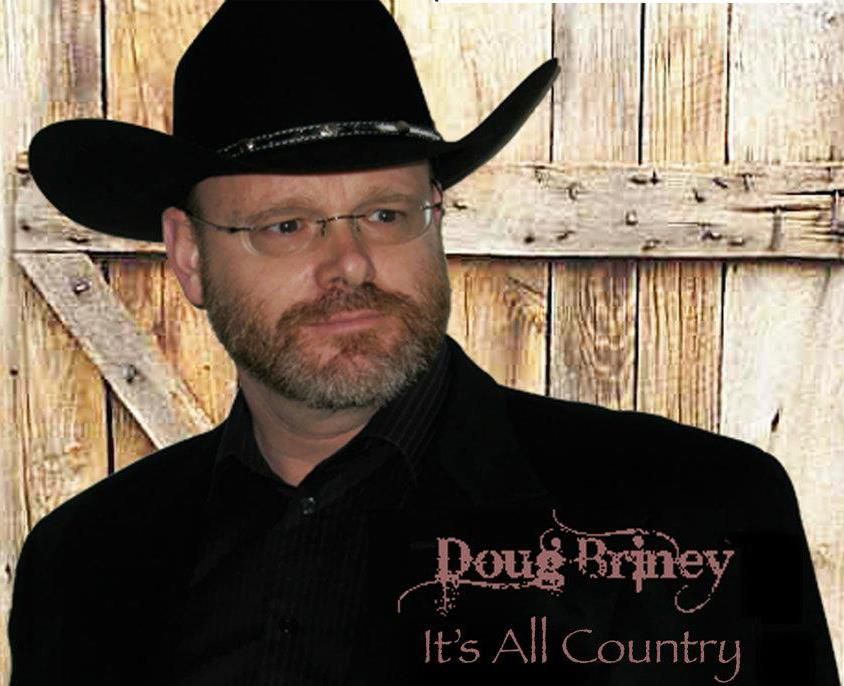 Doug Briney
Album Cover "It's All Country"
Isaac: If you have to name a few of your musical influences, who would they be and why?
Doug: Earlier influences, Kenny Rogers, Lee Greenwood, Alabama, and Larry Gatlin and the Gatlin Brothers. More modern influences, Toby Keith, Ronnie Dunn, Chris Young and Vince Gill.
Isaac: What makes being an Indie Performer living in Alaska great in your opinion?
Doug: I loved living in Alaska; the mountains, weather, and beauty are unsurpassed. I loved the ruggedness and independent mindset of the people there. However, we just moved after 21 years of living there to Tennessee and are locating to Old Hickory a suburb of Nashville.
Isaac: What do you believe will it take for indie performers to gain the recognition as their mainstream counterparts?
Doug: Work, work and more work. I think the Internet and social media has done a lot to bridge the gap, but to really be accepted on mainstream radio I think it simply takes the right song and a lot of roadwork. Building a fan base and working to be better in every area.
Isaac: You should be congratulated for your 2013 Nomination for Song of the Year, "It's All Country" by Doug Briney (Pat Kelley), from the Independent Country Music Association. What did that mean to you as an Indie Country Performer to receive this nomination from such an established association?
Doug: Thank you. It really is a huge honor! I feel very blessed and humbled by it.
Isaac: Why do you believe that mainstream radios are so reluctant to play indie music?
Doug: I think it boils down to this, mainstream radio stations are "for profit" businesses. They have to keep advertisers happy, listeners happy and station managers are reluctant to play music that doesn't have the following to keep listeners and advertisers happy. They tend to play what is deemed hot at the moment. That makes it hard to get airplay as most indie artists simply don't have the fan-base. To get past that, I think it a huge hurdle and I think promotion and hard work is what it takes. I'm working on it.
Isaac: What do you believe is the main reason why your music is creating a buzz in the Indie Music Scene?
Doug: There again, I'd like to say it is all my doing but that would be a lie. My manager has done a fantastic job of getting my music heard and recognized. My part is honing my craft and performances each and every time. I think music selection is vital as well and I've been blessed to have chosen some great songs.
Isaac: If you had an opportunity to work with anyone in the music business, who would it be and why?
Doug: Jennifer Nettles from Sugarland. I think she is an absolute fantastic performer. I think I could learn a lot from her.
Isaac: How would you describe your music to others who are not familiar with your band?
Doug: I tell folks I am a country artist and to break it down further a positive country artist. Songs of life and the everyday man.
Isaac: What are you currently working on at the moment with respect to your music?
Doug: Just finished my second project due to be out very quickly called "Super Country Cowboy." I am working hard to book a lot of shows and filling my calendar.
Isaac: How can fans learn more about you and your music online?
Doug: Head on over to
www.dougbriney.com
. Folks can find concert dates and places, a store to get all my music and links to my FB page and Twitter accounts as well.
Isaac: Final Words….
Doug: Just a quick thank you for taking the time to read this and allowing me to share. Thank you to the fans who are following me and a special thanks to my manager Michael Stover with MTS Management for all his hard work.
Trackbacks