Bullbuckers
Junior's Cave

Music Interview

with Indie Band, Bullbuckers

Late Winter (January/February 2013) Edition

Music Now Spotlight




by Isaac Davis Junior, BGS, MBA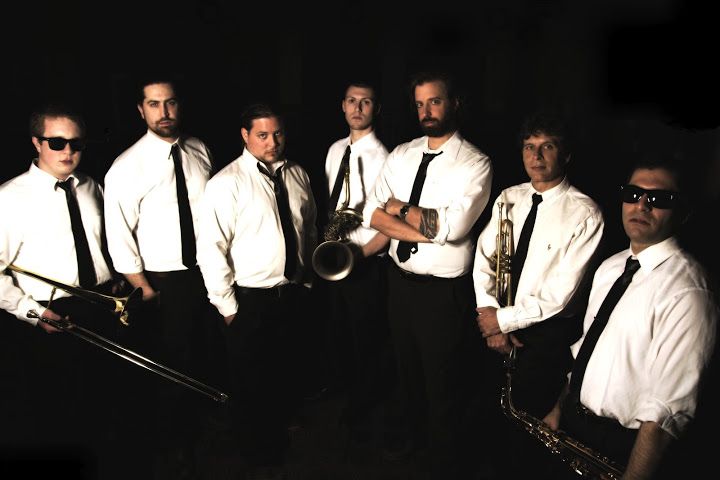 Bullbuckers
Photo Courtesy of Bullbuckers
Meet one of the coolest bands this publication has come across in a long time. Introducing Indie Delaware Band, Bullbuckers, who are building up quite an impressive resume with their special blend of Ska, Reggae, & Soul that sets them apart from the average indie band. Easily, one of the most terrific sounding bands out there in the music scene, Bullbuckers has crafted several popular genres of musical influences into a powerhouse contender of bringing their music to the masses. Here is their story!
Isaac: Thank you for being a part of our weekly music interview spotlights. Let's get started. The Indie Music Industry is an amazing beast. Many music critics have stated that Indie Music is on the rise with many new performers being discovered each day. Do you believe that indie music artists can rise to the level of stardom that their major music studio counterparts are able to now?
Bullbuckers: Anything is possible today.
Isaac: What do you feel has been your biggest contribution you have made to Indie Music Industry thus far in your career?
Bullbuckers: We've noticed a growing international interest in the band through our analytics but, I'd have to cite our largest contribution to date as regionally propelling the genre of Ska to a musical foreground through our performances, awards, and press, regionally.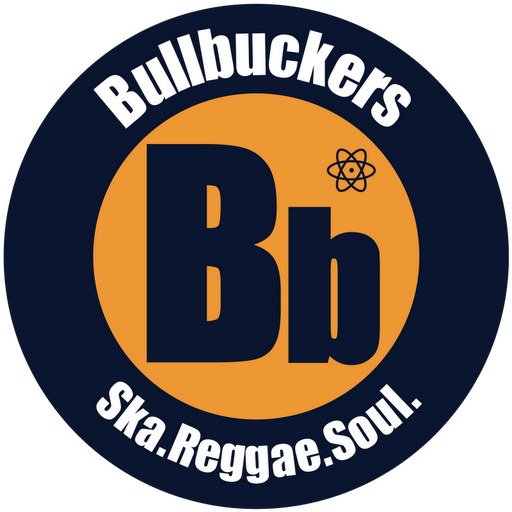 Isaac: I am interested to know if you could go back and change anything about your own musical career, what would it be and why?
Bullbuckers: My previous band was offered an exclusive publishing deal that gave us a guaranteed placement in "Buffy the Vampire Slayer" through Cherry Tree Publishing, we turned it down. We should have taken it. I'd also have started playing in a more Ska centric band rather than just teasing it earlier as I feel I've found my voice in the genre.
Isaac: I am curious to know do you feel that the music industry as a whole is surrounded by an endless pool of undiscovered talents or overcrowded with mediocre performers.
Bullbuckers: I believe a little of both is true. It's never been easier to start a band but, as a talented band figuring out how to expose and market your sound to its niche is key. There are a great many talented bands out today however, there are a lot of hats you have to wear until you find the people you trust to wear them for you such as, Marketing, publishing, licensing, booking, distribution to name a few.
Isaac: Are you currently signed with any of the Indie Music Labels? If not, what are you looking for in any music label that you hope will complement your music?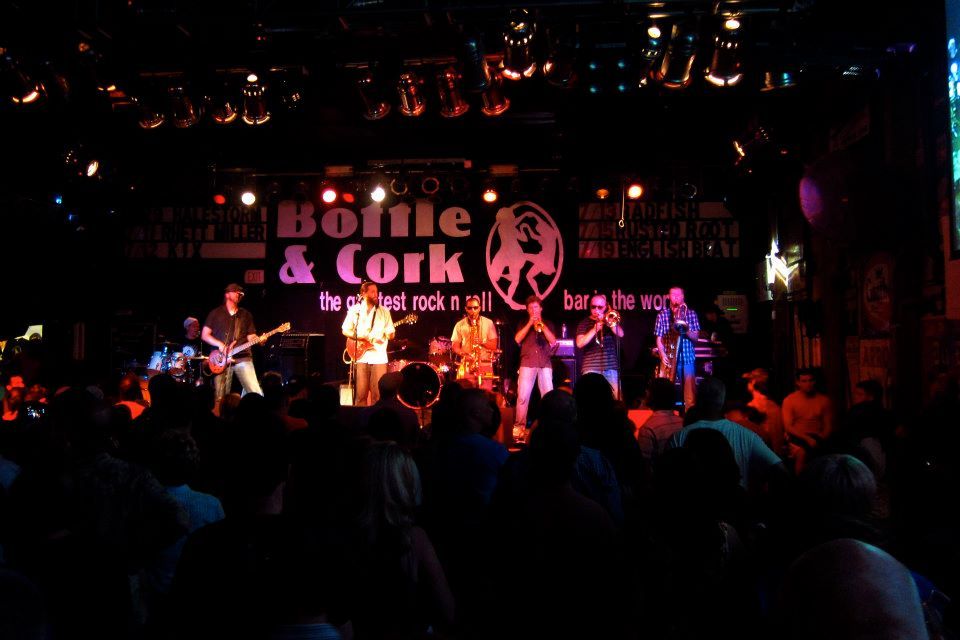 Bullbuckers
Photo Courtesy of Bullbuckers
Bullbuckers: We've done a pretty good job here at the start, booking ourselves but, we could use help. We're starting to gun for more festivals and are lining up our first multi-week tour. I'd love help in booking festivals and a European tour. Our genre of music is more appreciated as a whole overseas so; I feel that part of our goal should be to meet that market through live performances. We've recently signed two non-exclusive publishing deals with A&R Select and a local music lawyer Paula Savastino. Getting placement off of our first CD would greatly help in producing our second.
Isaac: What do you feel has been one of the biggest challenges for you to bring your music to the masses?
Bullbuckers: Our sound is a hybrid predicated largely on traditional Jamaican and Caribbean influences. Traditionally, these sounds have found more success outside the continental US. The fact that we've had success in our region is affirmation that we're doing it right but we need to continue finding the right channels to promote ourselves internationally and begin touring with intelligent selection on a more national level.
Isaac: One of the best attributes for any performer to possess is tenacity. What is your professional and/or personal drive that has made you continue to make great music over the years?
Bullbuckers: There's nothing I'd rather due than perform, write, and record. I was raised to follow my heart.
Isaac: How has living in your current city affected the way you look at the music industry?
Bullbuckers: Wilmington, DE lacks a true music industry; it's difficult to find peers that have created a model of success on a more global scale. As a silver lining, the lack of diversity has allowed us to firmly claim our niche and genre within the region. It does force us to work harder to link in with our peers, mentors, and industry that supports our sound, which can make you feel a little like an outsider.
Isaac: We would love to see a music video from you! Do you currently have one that you can let our readers know about?
Bullbuckers: Check out youtube.com/bullbuckers. We have a few videos, nothing high budget or professionally done but, getting something out professionally is a future goal. We've been discussing the video "St. Patties Day" being placed nationally through A&R Select who we recently started working with On Demand via Comcast. To create the video, we had three people film our set live on the street of Philadelphia during "Beer Week." I took the raw footage and spent a few days of my life learning imovies for the first time and the results of my editing are online. The song is largely a breakup song, My personal favorite scene was when a static camera filmed a guy trying to kiss my girlfriend dancing on the floor and she gives him a good shove. It was too funny not to include in the video itself.
Isaac: At the end of the day, if you never reached musically to a certain level of fame and fortune, would you be happy that you made music on your own terms?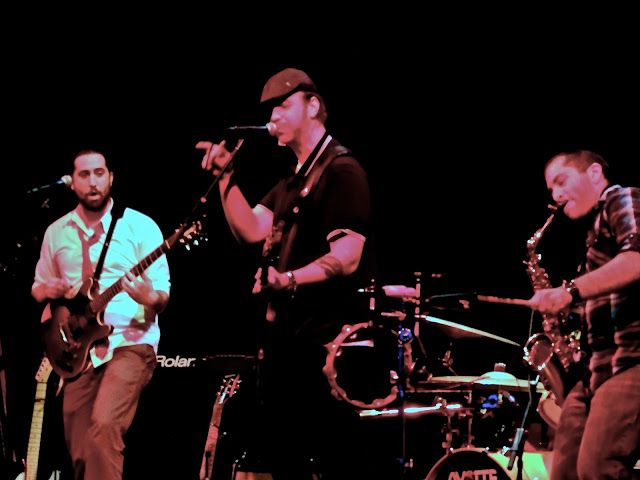 Bullbuckers
Photo Courtesy of Bullbuckers
Bullbuckers: Yes, There may be an edit here or an edit there to get a produced song to a certain time but, I'd never make a choice I couldn't live with. On the flip side, there's a level of underground success that I'm striving for and to miss my goal would be, to a certain degree a disappointment but, I won't let that happen. This is what drives the band to strive to a higher level. I'll always take pride in the fact that this band has made music on it's own terms.
Isaac: For those who want to learn more about you and your music, where can fans find you online?
Bullbuckers:
Http://www.Bullbuckers.com
,
Http://www.Facebook.com/Bullbuckers
,
Http://www.Reverbnation.com/bullbuckers
. Available on Pandora, Jango, and many more locations.
Isaac: Finish this sentence for us: "Your music is something that will…"
Bullbuckers: "…make you move".
Trackbacks