Trapdoor Social
Junior's Cave

Music Interview

with Indie Band, Trapdoor Social

Late Winter (January/February 2013) Edition

Music Now Spotlight




by Isaac Davis Junior, BGS, MBA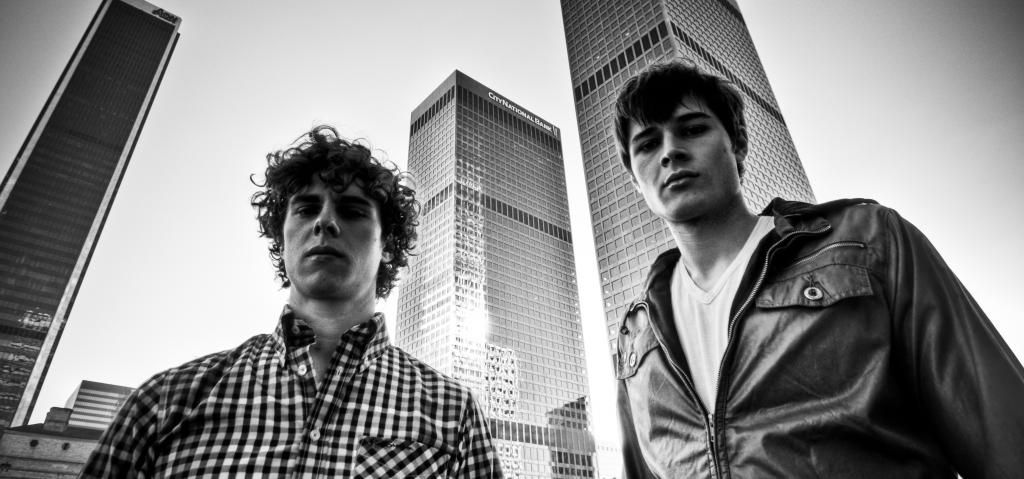 Trapdoor Social
Photo by: Nils Timm
L.A. Indie Band, Trapdoor Social, is an amazing group that is bringing something refreshing to the music industry. The duo commits time, energy, and the message of their content to environmental work - promoting renewable energy - which definitely sets them apart from many of the other bands currently out in the music scene. Check out our recent spotlight with the two singers, who spoke candidly about their quest to bring their music to the masses. Enjoy!
Isaac: Thank you for being a part of our weekly music interview spotlights. Let's get started. The Indie Music Industry is an amazing beast. Many music critics have stated that Indie Music is on the rise with many new performers being discovered each day. Do you believe that indie music artists can rise to the level of stardom that their major music studio counterparts are able to now?
TDS: Though the odds aren't great, I think it is possible for some artists to thrive on an independent path, and part of the reason is they have the artistic freedom to do exactly their own unique style of art.
Isaac: What do you feel has been your biggest contribution you have made to Indie Music Industry thus far in your career?
TDS: As independent artists, we're proud to be doing exactly what we want to and letting the chips fall as they may. Though I think the most interesting addition we bring to the field is being activists. We both did environmental studies in college, and now we're doing our best to champion renewable energy and be a force for change.
Isaac: I am interested to know if you could go back and change anything about your own musical career, what would it be and why?
TDS: We try to go as hard as we can every day, but I think there's always that question of, "What if we had just gone a little harder?" One of our biggest goals as people is not to give ourselves grounds to think that thought.
Isaac: I am curious to know do you feel that the music industry as a whole is surrounded by an endless pool of undiscovered talents or overcrowded with mediocre performers.
TDS: Easier access to production and distribution tools means you get more of both of those. The tricky part is that the tools for new music discovery have not kept pace with the ones for production and distribution, so there is undiscovered talent out there, but it's not necessarily easy to find.
Isaac: Are you currently signed with any of the Indie Music Labels? If not, what are you looking for in any music label that you hope will complement your music?
TDS: We are not signed - we've built our own team that has gotten us this far. We do have an open mind to working with a label, but it would have to be an arrangement where they help us market and promote, and not reshape us into something we're not. Making music becomes meaningless if you don't have the freedom to make music that gives you meaning.
Isaac: What do you feel are the biggest challenges for you to bring your music to the masses?
TDS: The declining value of musical IP (intellectual property) has reduced the amount of dollars that flow into the musical ecosystem and thus decreased investment into that ecosystem. So there's a lot of work to do before the job ever pays. It is also hard to reach first time listeners. Hopefully, when we get the chance we can make (and keep) fans, but for now we are one of a million acts clamoring for a piece of the attention pie. Especially in Los Angeles - there are lots of people here trying to do what we are trying to do.
Isaac: One of the best attributes for any performer to possess is tenacity. What is your professional and/or personal drive that has made you continue to make great music over the years?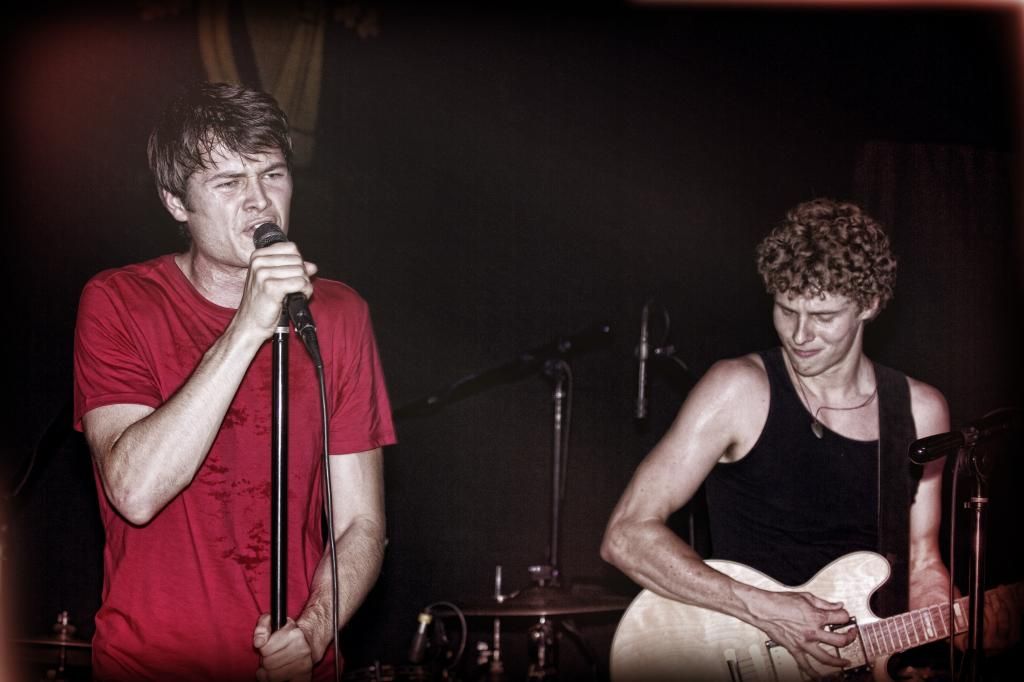 Trapdoor Social
Photo by: Nick Leitner
TDS: Well, we haven't been at it for too long yet, but we're in it for the long haul. One must keep in mind that the best work isn't always the first product - or the second or third, for that matter. We know that if we keep at for long enough, we will create something seriously unforgettable and that is a great motivating force to just keep writing.
Isaac: How has living in your current city affected the way you look at the music industry?
TDS: Living in Los Angeles is great for recording music and making videos, but makes it more challenging for building a local fanbase because there is such an abundance of other entertainment options here.
Isaac: We would love to see a music video from you! Do you currently have one that you can let our readers know about?
TDS: We are very excited to release a video for our song, "Away". It's our confession of Nerd-Rocker-dom, and we hope you enjoy it. In the meantime, here's the video we did for our song, "Inertia."
http://www.youtube.com/watch?v=UfjfH3FUpwg
Isaac: At the end of the day, if you never reached musically to a certain level of fame and fortune, would you be happy that you made music on your own terms?
TDS: While it's nice to create songs that are meaningful to you just for the sake of it, as renewable energy activists we do desire to interact with the larger world and get our message out.
Isaac: For those who want to learn more about you and your music, where can fans find you online?
TDS: Follow us on Facebook (
facebook.com/trapdoorsocial
) check out our website (
trapdoorsocial.com
), and watch our videos on our YouTube channel!
Isaac: Finish this sentence for us: "Your music is something that will…"
TDS: "…inspire".
Trackbacks