Eli T.
Junior's Cave

Music Interview

with Eli T.

Late Summer/Early Fall

(June/July 2012) Edition

Music Now Spotlight




by Isaac Davis Junior, BGS, MBA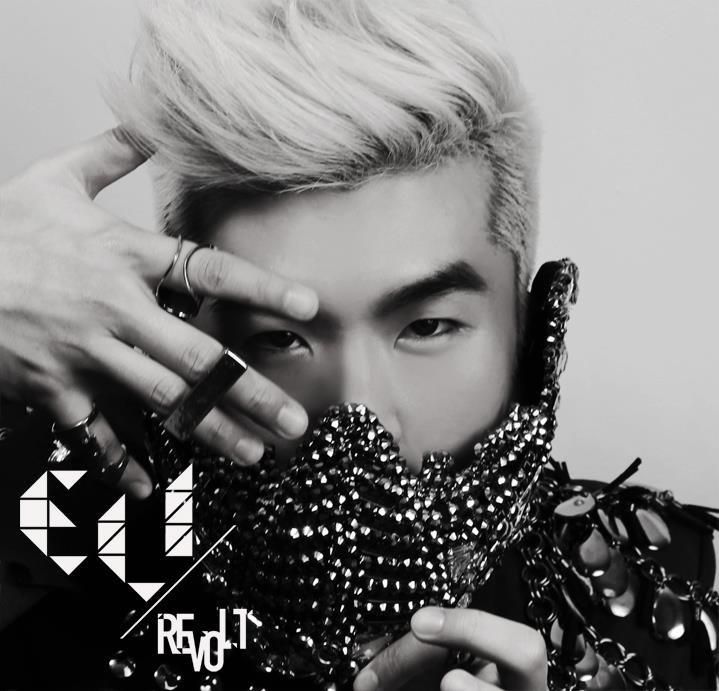 Eli T.
Electro-Pop Singer/Songwriter Eli T. is a supersize hit with music lovers all around the globe. The artist has been nominated for 2 awards (Best Singer/Songwriter, Best Solo Artist) at the 2012 Artists In Music Awards in Hollywood, California. Eli T. and the Revolt Team have merged together to bring to the stages across the world exciting, fun, and extravagant performances. Recently, Eli T. spoke with our publication about music, fame, fortune, and other matters of the heart in this ultra-cool spotlight. Here is what formulated from this auspicious online meeting. Enjoy!
Isaac: Thank you for allowing us to interview you in this format. It seems like the world is excited about all of the great new music. What are you most excited about for your music in 2012?
Eli T.: Catharsis. I've been writing and producing behind the scenes for some time now with much skepticism for the music industry. Sound maps have progressively converged into a blur. Asia in particular favors oven-baked cookie-cutter conformists. Talent is secondary to technology and Artists don't do it for the art anymore.
But that is all about to see a change. Biting the bullet has set me on a crazy journey I can't even begin to describe.


Isaac: Which label would you prefer to sign with major or indie, and why?

Eli T.: A label that allows me to retain my artistic integrity. That is paramount. I can't even tell you how many doors have slammed shut in my face because I refuse to assimilate.

Isaac: Do you consider yourself an indie or DIY performer and why?

Eli T.: I am the creative director to my own team of 12. You decide which box to put me in.

Isaac: Do you feel that the media supports DIY performers/bands/artists enough? Why or why not?

Eli T.: Sure. Though often the wrong ones from what I see. It's a chicken and egg game and you just have to emerge the duck.

Isaac: In your opinion, what are your thoughts on how the most unusual place you've ever played a show or made a recording impact the qualities of the show/recording?

Eli T.: There are no excuses for a crappy performance. These demands are something I deal with every day.

Isaac: I am interested in knowing if in what ways does the place where you live (or places where you have lived); affect the music you create, or your taste in music?

Eli T.: Born in Singapore and living in Canada has caused a cranial crossfire as far as music is concerned. I've got the soul of the west but heart of the east.

Isaac: What can you tell our publication about the last time you wrote a song? What can you tell us about the whole process?
Eli T: Music and lyrics invade my mind perpetually. Sometimes I get bombarded by whole productions. I walk around singing phrases and hooks into my phone. Perhaps I just have too many opinions so I purge it in the studio.
Isaac: If you knew that you would never gain fame and fortune with what you are doing now, would you continue to make music? Explain.
Eli T.: Fame and Fortune, are the last two reasons why anyone should make music.
Isaac: Do you have a strong support system with your family and friends? How do they help your financially, emotionally, spiritually, etc.?
Eli T.: My brother helps me build some of my costumes. My Dad is my mentor and my mom is the strongest woman I know. I thank God for them every single day.
Isaac: As you continue your own path for making music, do you find yourself getting more or less interested in seeking out and listening to new music made by other people...and why do you think that is?
Eli T.: Music is what I love. I just discovered Lorn less than a week ago. I just heard Azealia Banks' new track last night. Listening to new music makes me feel like a kid in a candy store.
Isaac: As far as your influences, what would you say are the musical periods or styles do you find yourself most drawn to as a listener?
Eli T.: I'm into the old with the new. Like a sitar in a dirty electro dance track or a harpsichord in a glitch track.
Isaac: What is the best site/s that you can be found on the Internet?
Eli T.: Good ol'
facebook.com/tuneintoeli
. Our shows, updates and such are posted there. My managers also manage (pun intended) much to my bemusement to snap a picture or two of me work once in a while.
Isaac: The floor is yours; final words…..
Eli T.: It's you and me against the world.