BLOW FLYY
Junior's Cave Music Interview
with BLOW FLYY
Late Winter (January 2012) Edition
Music Now Spotlight
by Isaac Davis Junior, BGS, MBA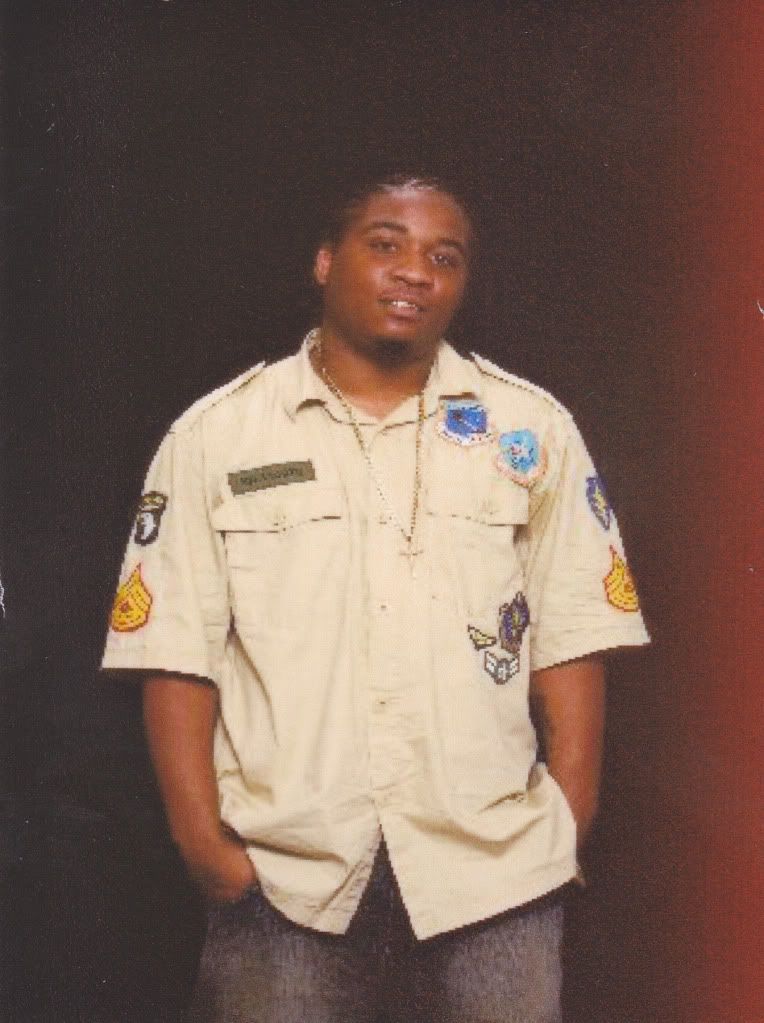 BLOW FLYY
Photo Credit: homegrondaproducer
Junior's Cave presents an interview with Indie Hip-Hop artist (BLOW FLYY) who is showing others that an artist does not need profanity in his or her music to showcase one's lyrical skills. Blow Flyy does this perfectly throughout his music. Here is his story.
Isaac: It's an amazing time to be a DIY artist/performer/band/musician. What do you enjoy the most about being an indie performer?
BLOW FLYY: I enjoy having creative freedom.
Isaac: If you had an opportunity to sign with a major label, would you sign now knowing you may have to give up some of what you have built up over the years about you in the process?
BLOW FLYY: I would not sign with a major label do to the fact I like my creative freedom. I also trust my older cousin whom is my manager. If I signed with a major label, they might want to bring in their own management.
Isaac: I remembered Simon Cowell from American Idol talking about the "it" Factor that makes a musician/band stand out. What do you think is your "it" factor that makes you stand out from others in the music business? BLOW FLYY: I don't try and sound like anyone else or sound like I'm from a certain place. I found and created my own sound along with my producer. Isaac: Why should music fans listen to your music? Describe what they are going to get when they listen to your music?
BLOW FLYY: Fans should listen to my music because it's good story telling without the usual profanity. When they listen to me, they are going to get a good story and not just me rapping about whatever comes to mind, about the streets, or just a catchy hook said over and over again.
Isaac: Briefly describe your humble beginnings that led you to where you are at musically now.
BLOW FLYY: At 17, I started out writing Poetry then took it to a studio and put music to it.
Isaac: You have some strong iconic influences. Of these influences, which artist/band do you relate to the most and why?
BLOW FLYY: I relate to Kanye West and Tupac; in the sense that they are and was story tellers. Indie music does not get the respect it deserves because most indie artists like me do not have the funds it takes for the right amount of Marketing & Promotion. There are DIY artist living paycheck to paycheck.
Isaac: Do you feel that Indie music gets the respect it deserves? Why or why not?
BLOW FLYY: IF I could change one thing about the music business, it would be that all artists had to pay their dues and go through the grind like most DIY artists and not through reality shows like American Idol etc.
Isaac: If you could change one thing about the music business, what would it be and why?
BLOW FLYY: Yes, due to the Internet this is happening little by little.
Isaac: Do you think in the near future that DIY artists/bands will be the norm and big record companies will be very limited?
BLOW FLYY: Yes! Due to the Internet…this is happening little by little.
Isaac: What type of feedbacks have you been receiving about your music from fans and music critics?
BLOW FLYY: The feedback I have received from fans state that they like the fact that I created good Hip-Hop without the usual profanity that is in lots of the majority of Label Hip-Hop artists' music. Critics say that all in all my music is radio ready as a DIY it's not sounding like it's from the underground it sounds more commercial.
Isaac: If you knew that you would never gain fame and fortune with what you are doing now, would you continue to make music? Explain.
BLOW FLYY: If I knew I would not gain fame, I would still make music because I enjoy writing and giving people something other than major artist to listen to. There always are going to be people that want to hear something besides major artists especially on the NET.
Isaac: How do you handle negative feedback or negative energy about your music?
BLOW FLYY: When I receive negative feedback & energy about my music, I use it to keep striving, writing and recording Hip-Hop music that radio listeners want to hear I use it to continually challenge myself to create something better ever time I put something out.
Isaac: What role do your family and friends play in the equation of your quest of a music career?
BLOW FLYY: A few of my family and friends encourage me and help me this is what keeps me writing and putting out music and challenging myself to get better and better.
Isaac: What is the best site/s that you can be found on the Internet?
BLOW FLYY: The best sites to see Blow_flyy on are (
http://www.indiecastle.net/Blow_flyy
) also (
http://www.folrecords.com/profile.php?user_id=161
)
Isaac: The floor is yours; final words…..
BLOW FLYY: The Internet is helping DIY artists like me have some success we otherwise would not have in the music industry. This allows us to reach fans we would not be able to reach and them hearing our music.
Trackbacks