with

Canadian Hip-Hop Recording Artist, Songwriter, and Record Producer
, Chase Lifted

E
arly Fall (August 2014) Edition 
Sonicbids Weekly Music Series
by Isaac Davis Junior, BGS, MBA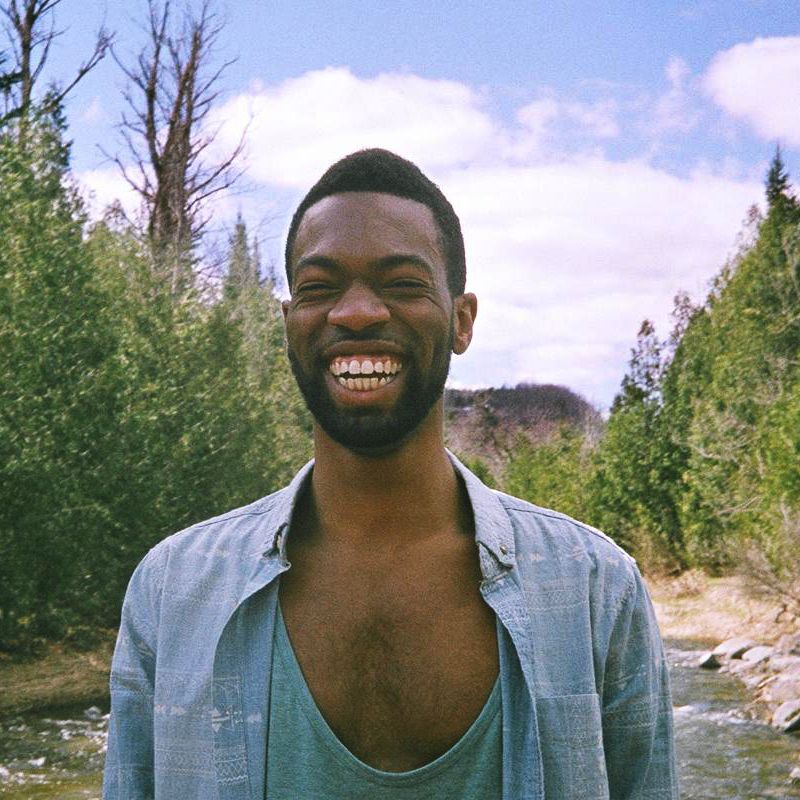 Chase Lifted
Photo Credit: "Laugh" by Danielle Thompson for NXDYStudio
It is our pleasure to present to our online readers an interview featuring Canadian Hip-Hop Recording Artist, Songwriter, and Record Producer Chase Lifted. The magic behind his music comes from the passion he yields when he is making music that his loves. Lifted has definitely crafted a unique sound that certainly separates him from other Hip-Hop Artists in the music industry. Are you ready to learn more about this young and gifted entertainer? Here is his full story in this fun-filled spotlight. Enjoy!
Isaac: It is a pleasure to speak with you via this important online conversation. I have a chance to review your press kit, and I am must say that I am impressed, excited, and thrilled about your music. What do you think you will add to the Indie Music Genre that will set your music apart from others?
Chase: Ever since I started making music people told me my sound was different. I think I get a kick out of standing out in sometimes oddball ways. I think that when you do what feels right to you first and then present it to the world, it will always be unique, but it starts with knowing yourself. Specific to the sound, I love unusual instrumentals like old school drum loops over new wave synths or rhyming on a Disclosure beat like I did not too long ago. I just try to hit 'em with something new and say unexpected things.
Isaac: What has been your inspiration for pursuing a music career?
Chase: I'm naturally drawn to music. Music is a place where I feel at home. It's where I'm most creative and I love the concept of a lifestyle driven by inspiration and art. I want to live an ever-changing experience.
Isaac: Why is music important to you?
Chase: It's always been a huge part of my life. It's quite literally my life's soundtrack. When I hear a certain song, it can take me back to the feelings I felt years and years ago as if I was actually that younger version of myself. On top of that, I can't think straight in silence. I love connecting with a beat as a listener and as a creator.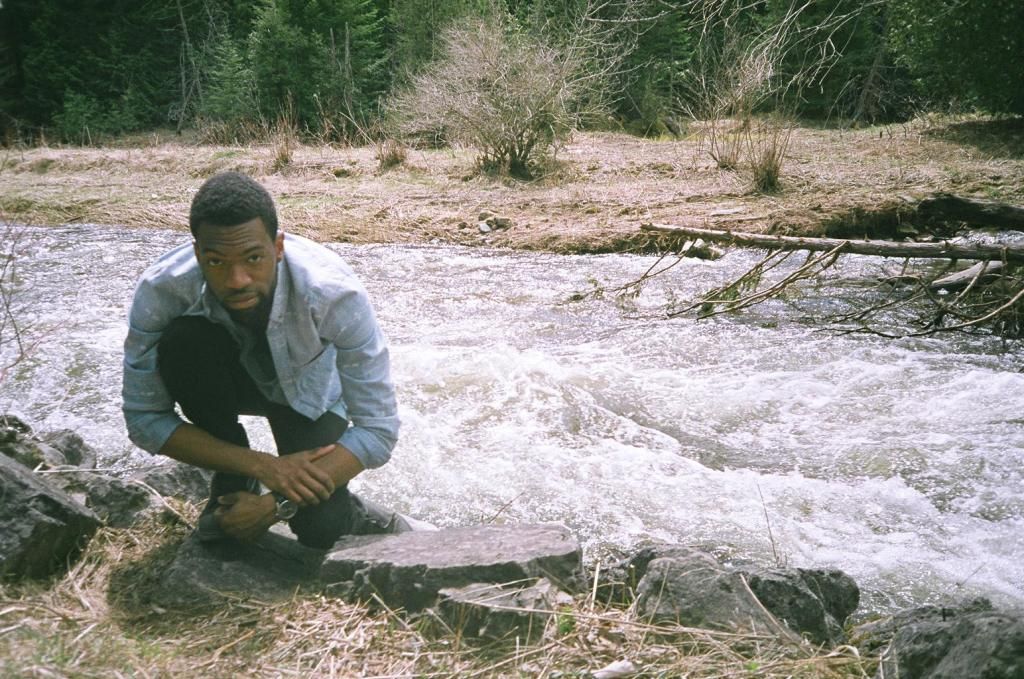 Chase Lifted
Photo Credit: "The Calm" by Danielle Thompson for NXDYStudio
Isaac: How has the whole experience of being on stage performing for what you love to do help you grow as an artist?
Chase: Performing live is a completely different experience from recording sessions. You get instantaneous feedback for every move you make or don't make. It helps me grow by seeing and hearing the reactions I get from certain lines. Then I can take that back to the studio and accentuate certain parts that the crowd liked. More than growing as an artist it helps me grow as a person. I'm free up there.
Isaac: How do you handle mistakes during a performance?
Chase: My dad told me if I make a mistake just keep going! I'm there to entertain and put on a show so what's the use of tripping on a mistake…pun intended.
Isaac: Do you get nervous before a performance or a competition? If so, what do you do to overcome your fears?
Chase: I have fleeting moments of nervousness before a performance. It's important for me to tell myself that I'm going to be great up there. Essentially I just need to get out of my head and the best way to do that is to be around people, fun people. Especially my close friends and fam. That way we end up talking about random stuff and the time passes without even noticing.
Isaac: Do you ever experience writer's block when you are writing new songs? I can imagine this would be particularly annoying if you were in a collaboration situation. If you have in the past, what do you do to get over it?
Chase: I never force lyrics. I get writer's block when I'm stressed or if I'm depressed about something. If that's the case, then I just do something else. Most times I'm good and if I hear the right beat that I feel from the inside out, I'm golden.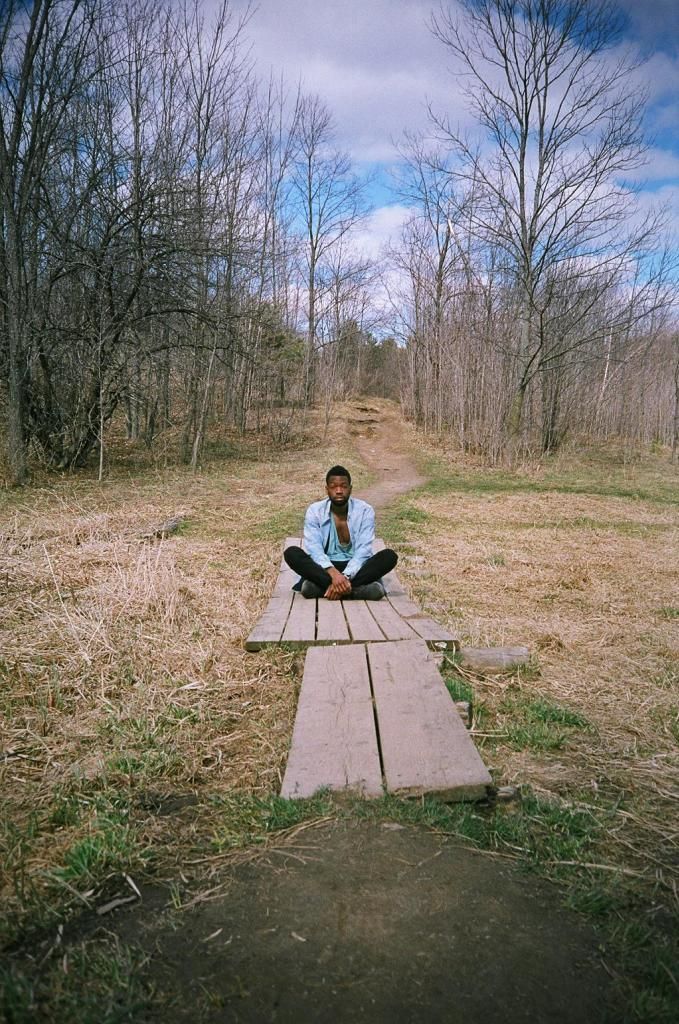 Chase Lifted
Photo Credit: "Zen" by Danielle Thompson for NXDYStudio
Isaac: What advice have you received from mentors about pursuing a music career?
Chase: Is this the part where I'm supposed to name drop lol? Naw I'm playing but uuummm, most recently Bizzy Crook told me to take my time with the music and make something real and everything else will fall into place. I live by that because some of my best songs have come after rewriting it a bunch of times. In the booth too, it's important not to compromise and keep going 'til you get that "money" take.
Isaac: What advice would you give to beginners who are nervous about pursuing a music career?
Chase: If you love creating or playing music, then try it out. Couldn't hurt. See the reception you get, work on your craft and the deeper you get the easier it will be to realize if this is really what you want to do. But at some point, better sooner than later you have to decide if this is it for you.
Isaac: With so much diverse music currently out, do you feel that your type of music is still relevant or important in today's music industry? What do you feel makes your music stand out for the rest?
Chase: I love that there's so many genres and sub genres of music. It's creating a generation of crossover fans. Most people I come across these days listen to just about everything. I think that allows for more experimentation and helps the new sounds I come up with more acceptable. That's my thing. If you put me in a room with any combination of Hip Hop artists I want my sound to stand out in the midst of flamboyant, egocentric rappers. Not that there's anything wrong with that it's just not me. I talk about topics everyone can relate to but with a unique perspective. I make sure that I always show my vulnerabilities along with my triumphs, because I'm human.
Isaac: How does music affect you and the world around you?
Chase: Music for me is like a pulse. It's a feeling. I can really only enjoy songs that fit the mood I'm in at the time. That's why I listen to so many genres, mostly Hip-Hop, Electronic and Indie Rock. It helps me tune the world out when I need that time to myself. And it bring us together whether it's at a concert or a house party and everyone is singing in unison. I love that.
Isaac: Why do you believe music is something that everyone should enjoy?
Chase: Because we're all born instruments. Open your mouth and make a random noise, that can very well be the next hot Big Sean ad lib or Timbaland sample.
Isaac: What do you think about downloading music online?
Chase: The way the Internet is these days it gives people more access to information right, so it changed the way people consume music and in turn changed the way the music industry functions. Most people will support their favourite artists in some way or another whether it's buying music, tickets, merch or whatever it is but at the end of the day people will do what they want. Can't force anything.
Isaac: Do you find that your songs typically touch people as much as they touch you?
Chase: I've had some hits and some misses like any creative. I've released about a dozen songs so I'm still growing and but my newer songs, some of which are unreleased, are really focused on fitting the right emotion. I've found out which ones touch people the most by performing them and feeling the crowd reactions.
Isaac: When you are in songwriting mode, who are you thinking about when gathering your thoughts for your lyrics?
Chase: That depends on what the song is about or where the beat tells me to go. A lot of the time I'm a telling story based on specific girl that I was involved with on some level…who always goes unnamed. Wouldn't call anyone out like that. Sometimes it's about a wild party night I had and I'll draw on the experiences I had with those friends. Or it could be based on a memorable part of a conversation I had with someone.
Isaac: How prolific are you with respect to your songwriting skills? Do you believe it is a meticulous process to create your lyrics or do the lyrics flow naturally?
Chase: I'm a way better songwriter than I am freestyler. I'm mainly a songwriter. I could be walking down the street with a wandering mind, or maybe in the shower and a random line will pop into my head. From there, I build on it and keep the rhyme pattern going. I try to think of as many bars as I can before I stop and write it down in my phone because that kills the natural creative flow.
Isaac: What skills/personal attributes are most important to being successful in this music business? How do you promote your music and shows?
Chase: I think you have to be obsessed to really make it. And you have to be willing to put in the hours. No sleep.
I promote on all the social media platforms, facebook, twitter, instagram, soundcloud all that good stuff. Also with branded merch and word of mouth. I think the best promo comes from other people, not the artist themselves.
Isaac: If you had an opportunity to work with one of today's hottest artists or group, who would it be and why?
Chase: Kid Cudi hands down. It's one of my biggest goals to do a song with him. He's my favourite artist. I just connected with him from the first time I heard his music. He's one of those talented artists that are so unique because he's being himself. I don't know what else to say I mean, he's evolved so much since he started. The sign of a true artist.
Isaac: Who are your favorite musicians? Groups? CD's?
Chase: Other than Cudi, I love Childish Gambino, Chance The Rapper, Portishead, Outkast, Crystal Castles out of Toronto, N.E.R.D, Wu-Tang, The Pharcyde, Kanye, Drake, Disclosure. There's so many to name but those are some of my favourites.
Isaac: Which famous musicians do you admire? Why?
Chase: Stevie Wonder. He's exemplifies greatness with no excuses.
Isaac: The Internet plays an integral role with artists getting their music out to the masses. Do you have your own website and what will fans find there?
Chase: Yeah you can find me at chaselifted.com. I have my latest music of course. I post photos of people that I come across with a lot of swag. I try to show the culture of Toronto.
Isaac: At the end of the day, are you happy with where you are at professionally?
Chase: I'm cool with it but I'm not satisfied. I want to get to the point when I can live off touring and recording.
Isaac: Who would you like to dedicate this interview to and why?
Chase: Matt Groening, because I'm going to watch Futurama on Netflix after this.
153 total views, 1 views today