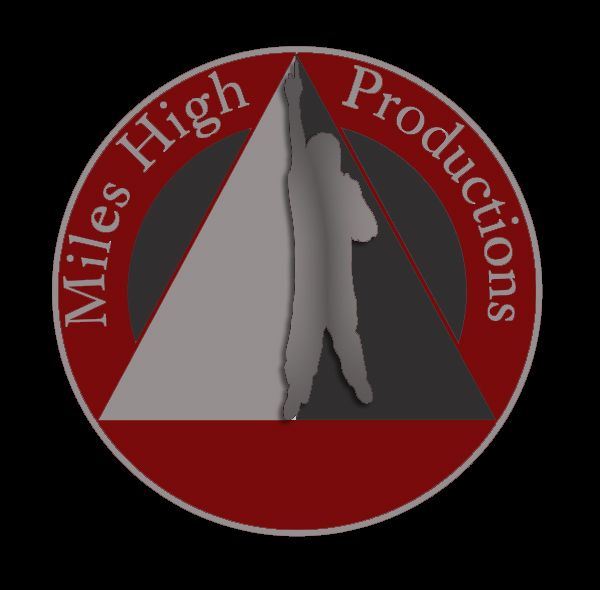 with

Musician, Composer, & Producer
, Eric Kamen
Photo Provided by Eric Kamen

E
arly Fall (September 2014) Edition 
Miles High Productions Music Series
by Isaac Davis Junior, BGS, MBA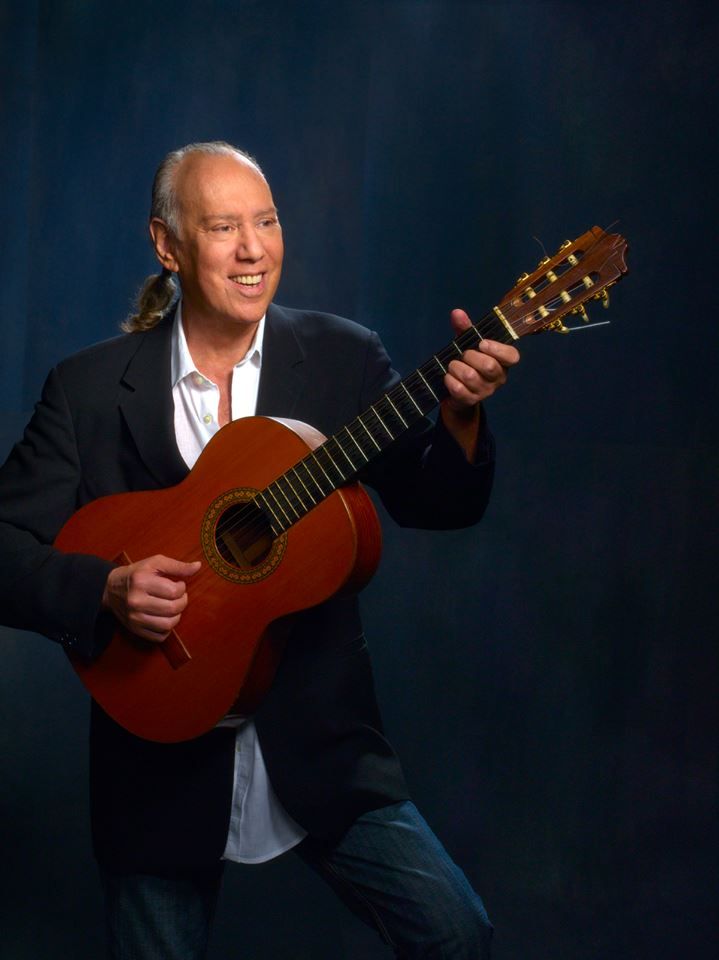 Eric Kamen
It is with great pleasure that we introduced to our online readers of this publication the wonderful and talented Musician, Composer and Producer, Eric Kamen. The New York City born-and-bred musician, composer and producer has transformed his long enriching career in the music business to create something refreshing, new, and innovative. It is his blend of several music genres consisting of World Music, Flamenco, Urban Flamenco, & Latin Music that certainly makes him stand out from other musicians. We speak to Kamen about his music and discover some cool fun facts from him. Here is what transpired from our online encounter.
Isaac: I would like to ask you for the readers of this online publication who have never heard your music, explain your sound in 5 words or less:
Eric: Urban Flamenco!
Isaac: With respect to musical icons, who would you consider to be your most significant musical influences?
Eric: Jimi Hendrix, Paco de Lucia, Babyface (as an R&B producer), Bach, and Vivaldi.
Isaac: What is your primary reason that drew you to World Music, Flamenco, Urban Flamenco, & Latin?
Eric: I adore R&B as well as music from the Middle East, North Africa, Spain et. al. I couldn't choose one over the other … so I am striving to meld them together.
Isaac: Do you have a favorite song to play from your collection so far?
Eric: I have never taken my Urban Flamenco 'on the road'. Up to this point, it has been a 'laboratory experiment' LOL … the laboratory being my home studio. I feel like a 'mad scientist', trying to merge R&B, Hip-Hop and Old World acoustic music. I am seriously considering putting together a band and going on the road with Urban Flamenco. Apart from that, like most musicians, my favorite song to play is – the one I am presently working on! LOL! It's true – many/most musicians frequently feel that their latest song is the 'best thing they have ever done'.
Isaac: Which non-musical influences do you consider are important to your music?
Eric: I detest the hatred amongst the various cultures of the World … and anything I can do to bring people together, in my own humble way, is the worth the effort to me! My major countries are presently Indonesia, Mexico, Turkey, Brazil et al. I have lots of fans and friends in Pakistan, Afghanistan, Israel, and Germany. I am VERY proud of this! In my own small way, I am succeeding at breaking the cultural barrier which exists across countries, cultures and religions. If I can reach and out touch some 14 year old kid in Pakistan who is just learning to play the guitar, piano … or whatever, and help them appreciate that we are truly all the same – it was worth the effort! By the way … My own country, the US, is about #12 – obviously mostly from NY, CA and the states bordering Mexico.
Isaac: I am interested to know who you are listening to at the moment. What bands and artists should we have our ears on right now who you think deserve the spotlight?
Eric: You will be disappointed but Beyoncé is my favorite current artist! I have to watch Single Ladies every night or else I can't consider my day complete! As a composer/producer, I pay a lot of homage to Kanye and Timbaland. I study them and what they do, as I study Bach or Ottmar Liebert They are geniuses … and most people over 25 or 30 don't really appreciate it. To add some rationale, what Beyoncé, Kanye and Bach all have in common is that they were/are all trying to 'break the mold' and create something new. While I will (duh) obviously never be another Kanye or Bach, I too am most attracted to the notion of creating something new. It requires an immense amount of personal courage, intellect and talent.
Isaac: What does it mean for you to play the guitar? Describe when you first began to have a passion for the guitar?
Eric: You ask really good questions! As a young adolescent, I started to appreciate that the only thing that really made sense to me were the Arts. School seemed dumb and a waste of time. The Beatles and Jimi Hendrix et. al. were what was relevant to me back then. I spent 40 years working in Corporate America and, while I admittedly was quite successful and eventually became a Managing Director at a 'bulge bracket' US Securities firm, from the start, none of it really made any sense. The people with whom I worked seemed slow, unimaginative and frankly timid – afraid of change. I would sit through 2-hour meetings and be thinking to myself – 'what in God's name are these people talking about?' The only aspect of Corporate America which had any appeal for me was product invention and innovation. My skill at this is what propelled my corporate career. Trust me – it was not my ability to do the annual budget … or craft a water-tight $100 million contract LOL. In summary, playing the guitar (and piano!) represented reality, groundedness, creativity (and a connection with my parents (both of whom were musicians).
Isaac: Since you write your own music; where do you draw inspiration from when you write songs and what's your favorite part about the process.
Eric: I am a very analytical person (and a Virgo). Music, being an art as well as a science does require both sides of the brain, but to compose music, I have to find a way to become less analytical … and more emotional. I have developed a technique which, at least, works for me. I call it 'speed writing'. I have to put my brain aside, focus only on how I am feeling in the very moment, I lay down 10 or 12 musical ideas … often only 20 or 30 second snippets – in an hour or two, dump them onto a CD … and then don't listen to any of them for 2 or 3 weeks. After 2 or 3 weeks, I listen to them again, and it is obvious which are boring and derivative and which have a touch or 'fairy dust' on them. I chose the ideas which have the fairy dust and then apply my analytical mind to further developing them.
Isaac: If you could go open up for any artist on tour right now who would it be?
Eric: Gypsy Kings, Ottmar Liebert, Sting, or Enya.
Isaac: So, what's your favorite thing to do when you aren't writing/producing/playing etc?
Eric: I am a history buff and a news junkie. Anyone who knows me knows that I tend to rant and rave about current events (especially when I am 'under the influence'). I have considered starting up a Poly Sci blog …. And I may actually do it at some point. Apart from that, I love cooking (I learned my basic cooking skills in Paris when I lived there at 21 years old) reading (especially non-fiction, mostly science. philosophy and history).
Isaac: Now for our non-music question: Name five things you can't live without?
Eric: 0. My wife, 5 children and 2 grandchildren 1. The World at War (TV series) 2. CNN international (Anderson Cooper, Wolf Blitzer, Chistiane Amanpour, et al) 3. eCigs (I haven't had a 'real' cigarette in 5 years) 4. A really good Malbec or Cabernet Sauvignon with dinner 5. Voice Recognition on my iPhone 5. I have not actually typed (on a keyboard) an email or text for several years! I speak them.
Isaac: What is the most trouble you've ever gotten into when you are performing or on the road that you can let us in on?
Eric: As I mentioned previously, I don't presently have a band to play Urban Flamenco. It is all done in the studio. I spent MANY years playing out with Rock bands when I was younger, and needless to say, I have many recollections; mostly sordid and not for public consumption. One of the 'groupies' from those years turned out to be my first wife! She came up on stage while we were on a break, while I was tuning my bass, and the obvious happened LOL. We spent 33 years together as a couple and had a sensational child (who is now a grown man with his own child!). The divorce was sooooo expensive that this clearly warrants being referred to as 'the most trouble I got into' LOL. The good news is that the love amongst us all remains even though we are both re-married and have gone our own separate ways.
Isaac: Knowing what you know now, would you do it again?
Eric: My first impulse is to respond – no, not at all … but not in the way you would imagine. When I was younger, I wanted to be a musician, but after a period, I became a Corporate software engineer (i.e. a programmer) and manager, and did not re-join the music community for 15 or 20 year, at which point I became an R&B and Hip-Hop producer (well prior to becoming a Urban Flamenco artist in 2005. Having said that, it is admittedly not so clear. The penchant for creativity which I bring to music is also the same creativity I brought to software engineering … and I have to admit, I loved those years as a programmer … not to mention, I earned a lot of money, traveled around the World multiple times over. So – I think my answer – one cannot and should not try to control one's life but simply go with the flow … and que sera sera.
Isaac: If you were not performing, what do you think you would be doing professionally and why?
Eric: I think about this question all the time! I think I would like to be some type of 'Life Coach' (although I am not officially qualified). Having had 2 wives and 5 children, a corporate and artistic career, I have seen it all! I know more about psychotherapy than I should LOL. I understand the corporate world and the job market like the back of my hand. I think I would have a lot to offer someone who is somewhat 'lost in life'. I have always had a penchant for being a care-taker.
Isaac: What's your motto or the advice you live by?
Eric: Be true to yourself! Don't live your life based upon what your parents or your peers think or want you to do!
Isaac: Ten years from now you will be….(fill in the blank) …
Eric: older and more wrinkled, LOL … but hopefully still as sexy as Mick Jagger!
Isaac: As a great send off, tell us about one of your greatest moments as a performer.
Eric: I think gaining 500,000 friends in a few weeks on Myspace (back in 2005) with my first World Music CD (Native Unit) was probably it! Native Unit was my first attempt at creating a merger of R&B and Flamenco. It felt like a big risk … and was instantly a big success with fans. It has remained that way ever since! Native Unit had a much greater impact than any of the R&B singers or rappers I was producing at the time. That experience changed my sense of self … and the trajectory of my artistic career.
Official Website of Eric Kamen

47 total views, 8 views today