Junior's Cave
Music Interview
with

DJ/Producer, DJ Don X
July/August 2015 Edition
Sonicbids Weekly Music Series
---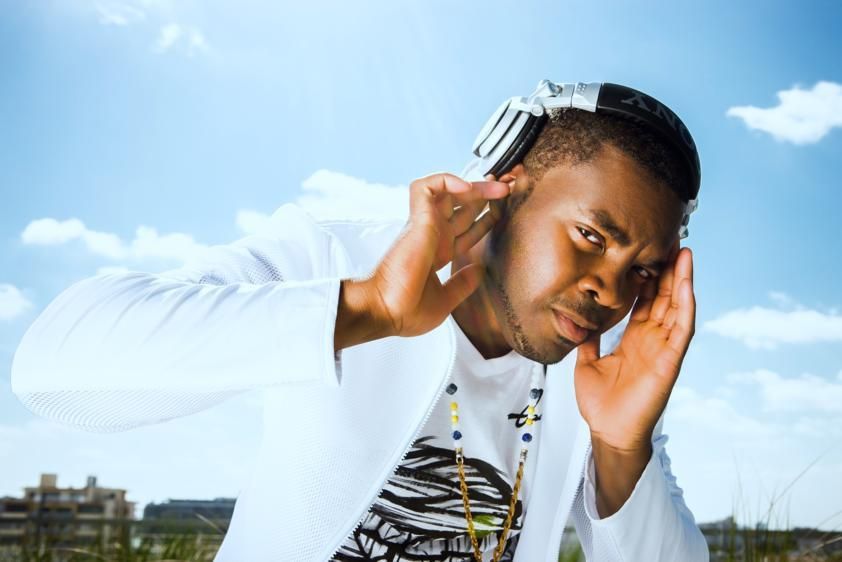 DJ Don X
Photo Courtesy of DJ Don X
---
by Isaac Davis Junior, BGS, MBA
Greatly influenced by the King of Pop Michael Jackson DJ Don X is carving out his own niche of greatness. He merges the cultures from the various metropolitan areas in which he has resided – Lagos, New York, Maryland and Washington DC. It is his mastery of being one of the most versatile DJs/Producers currently out in the music scene that makes him a true gem. DJ Don X consistently is appealing to a wide range of ear drums as far as music is concerned. We have the great opportunity to speak to DJ Don X about the direction his career is heading, some of his other musical influences, and other cool facts about the entertainer. Here is what developed from our online encounter.
Isaac: I would like to ask you for the readers of this online publication who have never heard your music, explain your sound in 5 words:
DJ Don X: In 5 words, I'll say it is diverse, simple, unique, engaging and borderline cosmic.
Isaac: What is your musical background? Do you have a musical family or did you just fall into songwriting all on your own?
DJ Don X: As far as my musical background goes, my parents listened to a wide variety of genres and I got hooked on just enjoying good music at a very early age. But, as far as my current musical path, I think of it more as a calling rather than my falling into it.
Isaac: With respect to musical icons, who would you consider to be your most significant musical influences?
DJ Don X: As far as my influences go, I know it will sound a bit cliché but Michael Jackson tops that list in that he showed the need and ability to adapt with the musical time of any era and that's what I like to do in my being really eclectic when it comes to music. Also on that line up are Afrojack, Tiesto, Fela Kuti, Femi Kuti, Jazzy Jeff among many.
Isaac: Do you have a favorite song to play from your collection so far?
S DJ Don X: o far I'd say Gugu Gaga but my latest release; X marks the spot is fast becoming my favorite to play based on the crowd response to it.
Isaac: I am interested to know who you are listening to at the moment. What bands and artists should we have our ears on right now who you think deserve the spotlight?
DJ Don X: Oh wow! Right now I'm listening to a lot of afrobeats and the afrobeats EDM fusion.
Isaac: Since you write your own music; where do you draw inspiration from when you write songs and what's your favorite part about the process?
DJ Don X: I draw inspiration from any and everything literally I can be in the middle of a conversation and hear a sound or phrase and it'll spark an idea which inevitably leads to creating a new tune.
Isaac: If you could go open up for any artist on tour right now who would it be?
DJ Don X: Right now it'll be between Pitbull or Afrojack as I'll love the challenge of helping build u that crowd's energy.
Isaac: So, what's your favorite thing to do when you aren't writing/producing/playing etc?
DJ Don X: Hahahaha! I watch a lot of drama/ adventure shows and do quite a bit of travelling while trying not to think of the next gig I have lined up.
Isaac: I can imagine that you have experienced writer's block from time to time. I imagine this would be particularly annoying if you were in a collaboration situation. If you do, what do you do to get over it?
DJ Don X: True. What I have learnt over time in order to deal with this is not to force it. At some point, sooner hopefully than later; the creative force will flow and it does help if you have a muse handy.
Isaac: How do you feel about MP3s, Napster and other organizations like them?
DJ Don X: With the path the digital age has taken, it is just one of the unavoidable changes to the industry that artists have to adapt to and utilize to our advantage.
Isaac: Do you think online music is playing a large part with respect to where the music industry is heading in the future?
DJ Don X: Yes it is. The music industry has shown it is ever evolving as evidenced by the way music is accessed today. From the A track to the Cassettes to CDs to wav and mp3 files; the goal has been to make it easier to discover. Being able too make your music readily available to your target audience plays a huge role primarily because I think it gets your art to a wider audience in a very short period of time.
Isaac: Where do you see songwriters fitting into that equation?
DJ Don X: I think there will forever be a need for songwriters. Take for example with the invention of the internet, people presumed there will be no more need for printed materials but we soon found out that the opposite was the case. With the access to so much information, people needed to print even more so also I feel with the ability to create and distribute music currently, there will be an increased need for quality content from songwriters.
Isaac: Do you feel this type of technology is a good thing for Indie Artists or a bad thing?
DJ Don X: Depends on how it is being managed. It can definitely be a good thing as you have more control of your material and can also inevitably shape your own musical image.
Isaac: Now for our non-music question: Name five things you can't live without?
DJ Don X: Oh! Haha well.. my phone, my MacBook, my external hard drive, access to high speed internet hahaha and my headphones.
Isaac: What is the most trouble you've ever gotten into when you are performing or on the road that you can let us in on?
DJ Don X: Trouble.. hahaha well I won't really say trouble but there was this one gig that I did and it had the audience really close to my equipment and those at the front were so hype and excited that they a few bumped into my table and knocked my laptop down which as you can imagine I wasn't very happy about. As a result, I stopped playing and they got a little rowdy and security had to step in. I did later continue as the crowd started chanting and not leave. So yeah! That's about as much trouble as I can let you in on Isaac.
Isaac:
Isaac: Knowing what you know now, would you do it again?
DJ Don X: Hahah in that case, I have learnt to have security close by if such a scenario was to repeat itself
Isaac: If you were not performing, what do you think you would be doing professionally and why?
DJ Don X: Oh wow! I can't really think of any alternate reality where I wasn't performing. Its hard to phantom as to me, performing is like breathing. Maybe I'll be the owner of some multi billion dollar technology company, hahaha.
Isaac: What's your motto or the advice you live by?
DJ Don X: Nothing good comes easy. You have to put in work even if it yields no immediate results while always being prepared for any opportunity that comes your way.
Isaac: Ten years from now you will be….
DJ Don X: Named as one of the greatest and most versatile DJs/Producer in the world
Isaac: As a great send off, tell us about one of your greatest moments as a performer.
DJ Don X: Honestly, it is really really hard to narrow down one moment that stands out the most as I feel each performance I have been privileged to do is special. But a few stand out, a tour I did in the UK and Africa where by I can never forget the energy I got from the crowd. It was overwhelming having that much influence on that many people and being able to make them forget their problems, let lose and see how much fun and how happy they were in that moment. It really is a blessing to be able to do what I do and impact people in such a unique way. Those I would say are the greatest moments for me as a performer.
Much love and respect to your readers – Don X
Thanks for this opportunity Isaac and keep up the great work!
Official Website:
http://www.djdonx.com
Other Social Media:
Facebook.com/djdonx
Twitter.com/djdonx
Instagram.com/djdonx
Soundcloud.com/djdonx