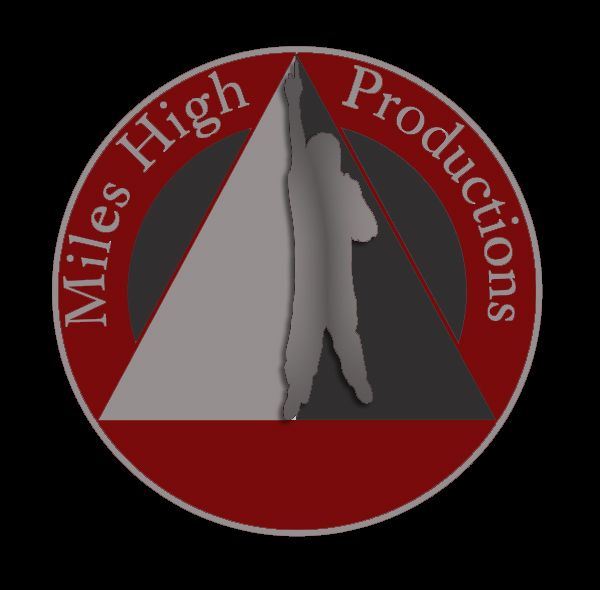 Junior's Cave
Music Interview
with Pop Singer/Songwriter,
Rachel London
Early Summer (August 01, 2015 – September 01, 2015) Edition
Miles High Productions Music Series
by
 Isaac Davis Junior, BGS, 
MBA
---
After listening to singer-songwriter Rachel London's new single "Runnin," my first thoughts were….this artist has talent! The single's fun pop appeal, strong vocals, catchy hooks, and sexy lyrics will give music lovers another gem for their musical treasure trove. The best part of London's music is the unapologetic lyrics that seamlessly blend the trials and tribulations of relationships with big beats. London is clearly showing music lovers that she's ready to take this pop world by storm….this is definitely Pop Music for the grown-ups! Please allow me to introduce Ms. Rachel London!
Isaac: Thank you for allowing us to pick your brain for a few.
Rachel: My pleasure. Thanks for taking interest in my music!
Isaac: What are you most thankful for both personally and professionally?
Rachel: On a personal level I am most thankful for the strong, vibrant, wise and talented women in my life. I have incredibly supportive friendships and they mean the world to me. I've tended to be more than a bit boy crazy for as long as I can remember, but in recent years, I've come to understand how valuable my girls are. It's liberating to have a tribe of chosen family members who want the best for each other no matter what. We lovingly tell it how it is, rather than placating, as a means to promote growth, self-love and acceptance in one another. It's truly remarkable.
Professionally I'm most thankful for the people I've collaborated with along the journey who take the time to really stop and see me as I am and hone in on the subtle nuances of my voice, my writing, and my spirit in order to create an artistic vision that honors authenticity. This is incredibly rare in my experience, so when I find people whose talent I respect, who still create for the love of creating and not just the bottom line, I'm in. That's how I feel about Grammy nominee, Marthin Chan, who is the producer & co-writer I'm currently working with on my upcoming EP. I'm VERY excited about the project!
Isaac: I would like to ask you for the readers of this online publication who have never heard your music, explain your sound in 5 words:
Rachel: Unapologetic, raw, edgy, soulful, pop.
Isaac: With respect to musical icons, who would you consider to be your most significant musical influences?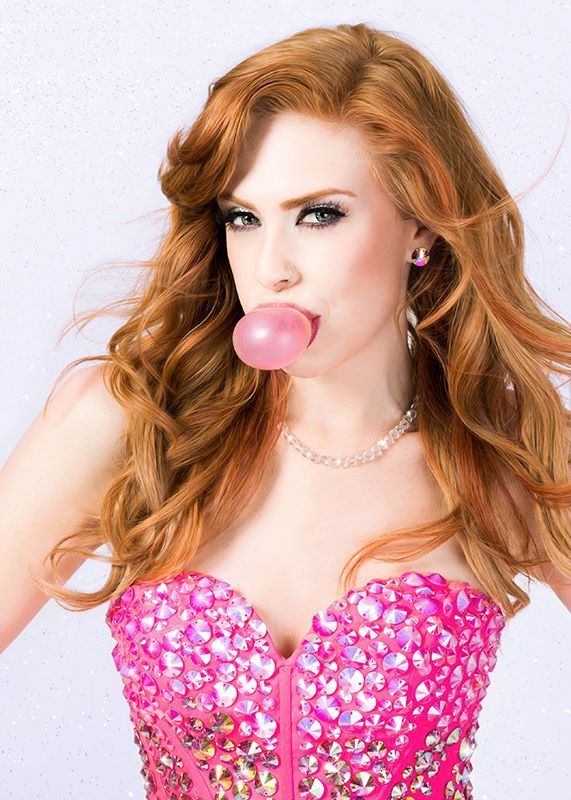 Rachel London
Photo Credit: Texter Photography
Rachel: I grew up listening to Madonna and remember idolizing her even though I was embarrassed to sing along when my parents were around. I did it anyway singing emphatically, making sure to skip words like "virgin" or "touched." Loved Alanis Morissette too and similarly skipped "f*ck" or anything else I thought would be awkward. It's interesting to me, as I'm thinking about it now, that as a child I appreciated the same unapologetic rawness I strive for in my own music. I also have such a soft spot for jazz, blues, and big band, which may seem surprising, as my style is vastly different sonically speaking. I love the heart, soul, and simplicity in the writing, and it's something I aim to emulate in my own lyricism and performance. Artists such as Louis Armstrong, Frank Sinatra, and Billie Holiday always melt me.
Isaac: We think your music transcends and elevates on such a positive and enriching level. What do you believe is the greatest aspect to what makes listening to your music enjoyable?
Rachel: Thank you so much! I think it's one of the same things people love about Taylor Swift or Katy Perry for example, and that is, knowing the writing is true to what's going on in our lives. It can be scary to be so vulnerable when declaring, "I'm in love," or, "I'm really hurting." I think listeners know when you're being truthful and can empathize and relate. A lot of my upcoming work started as pages in my journal during some really challenging times. Doesn't get more real or more risky in my opinion!
Isaac: Let's talk music videos. Why do you think music videos are still an important factor in one's music career?
Rachel: We're a society of people whose eyes are glued to our phones, computers, tablets, etc. We tell the story of our lives and watch others' lives unfold in a virtual way via social media. We're part of a voyeuristic culture, so without visual elements, our attention is quickly directed elsewhere. I think content creators therefore have a responsibility to put positive energy, define that as you will, into their projects. I love creating art in various mediums, and music videos or lyric videos are another wonderful outlet as an additional form of expression.
Isaac: I am interested to know who you are listening to at the moment. What bands and artists should we have our ears on right now who you think deserve the spotlight?
Rachel: I'm fortunate to cross paths with a lot of talented bands and artists and I love to see musicians in my inner circle rise to success. Feels close to home and brings with it hope and comfort. I met ZZ Ward through friends in Los Angeles years ago and have loved watching her career grow. If you haven't listened to her music, she's definitely a favorite of mine. Her voice and sound is incredibly unique. Almost like a hot, spunky version of Adele. Another band I'd recommend is the Atlanta based group, Stokeswood that I liken a bit to Imagine Dragons. A friend of mine introduced me to them while touring in Miami and I was blown away at how truly great they are live. So much energy, so much fun, so effortlessly polished. Aside from that I listen to everything from Edith Piaf and Cinematic Orchestra to Lana Del Rey, Banks, Florence, and Taylor Swift.
Isaac: Since you write your own music; where do you draw inspiration from when you write songs and what's your favorite part about the process?
Rachel: I love crafting words and I'm currently also writing a book called Edge of Paradise. In it, I believe, is the answer to your question. "Art is the only thing I know with the ability to transform internal madness into poetic sanity." With that said, my favorite part is getting to commemorate the "good" and sort through the "bad." It's about transformation. I was working with Wendy Starland, who is attributed with discovering and developing Lady Gaga, and as we brainstormed to find the right lyrics for a track, I ended up writing nine tear-soaked pages wishing for once in my life I had someone I could count on, who I could lean on, who would catch me if I fell. I realized how tired I was of carrying the weight of the world on my shoulders alone. It was a longing I hadn't realized ran as deeply as it did. Writing a song can be a very cathartic experience and the process helps me remain fairly self-aware, or so I like to think anyway. I hope the authenticity I bring to my music encourages others to realize their own vulnerability as strength.
Isaac: If you could go open up for any artist on tour right now who would it be?
Rachel: In my career I've always felt pulled between being a top 40 pop artist and more of an indie pop artist. I think I frustrate industry types because I can't be put in a box. My top 40 pop sensibilities would say Madonna, Katy Perry or Taylor Swift and my indie pop side would say someone like Hozier.
Isaac: So, what's your favorite thing to do when you aren't writing/producing/playing etc?
Rachel: I love being in nature, hiking, recharging, traveling, seeking, exploring. My dad says I'm like a butterfly, defined only as someone who won't be defined because I'd rather go with the wind, which is actually quite accurate. I definitely have wanderlust.
Isaac: Now for our non-music question: Name five things you can't live without?
Rachel: Can't live without my dog, Riley, yummy vegan food, laughing with friends, traveling and spiritual study.
Isaac: If you were not performing, what do you think you would be doing professionally and why?
Rachel: Sometimes I fantasize about joining the Peace Corps or a similar organization, which would still enable me to travel the world and hopefully make a meaningful difference somehow. I'm quite passionate about contributing to the betterment of others' lives, their health, happiness and well-being of the planet.
Isaac: What's your motto or the advice you live by?
Rachel: "Life begins at the edge of your comfort zone." "To thine own self be true." "See with your heart." "Do not go gentle into that good night, rage, rage against the dying of the light."
Isaac: Ten years from now you will be….
Rachel: I hope to be married with a little family of my own after accomplishing my creative goals.
Isaac: As a great send off, tell us about one of your greatest moments as a performer or actress.
Rachel: I opened for Alien Ant Farm at the Viper Room in Hollywood, which is pretty cool in itself, but my favorite part of the night was connecting with a stranger in the audience during the show who has since become a great friend and supporter. He was so attentive it made me feel every word I sang mattered. That what I'm doing, matters. Being so present with each other was powerful beyond words. It made me realize the motivating factor in everything I do is sourced from this inherent root desire for meaningful human connection and understanding.
Official Website of Rachel London
http://rachellondonmusic.com/
Official Facebook Music Page of Rachel London
https://www.facebook.com/rachellondonmusic