Junior's Cave Interview Exclusive
(Celebrity Interview with
Actor/Producer, Murray Urquhart)
October/November 2015 Edition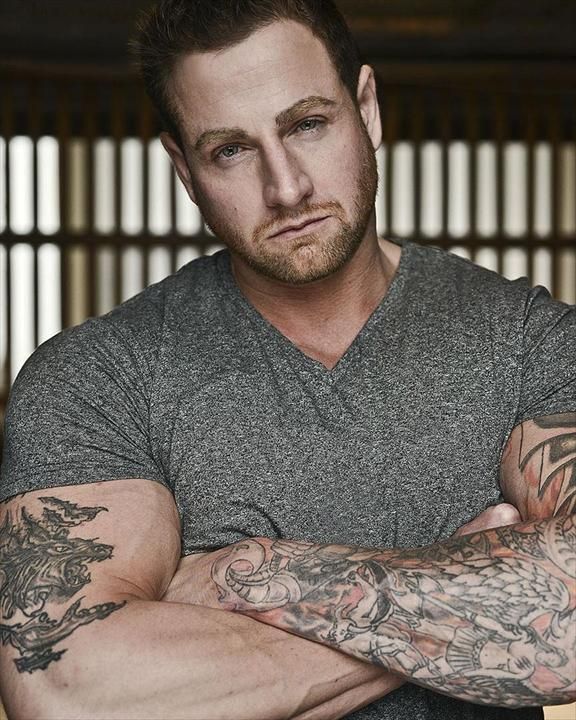 Murray Urquhart
Photo Courtesy of Murray Urquhart
By: Isaac Davis, Jr., MBA
At the ripe age of 15, former police officer and current Actor/Producer Murray Urquhart "caught" the acting bug from his 9th grade drama classes. His high school years would allow this budding love to grow in leaps and bounds. Even pursuing a post-secondary education degree while in college could not diminish this new-found passion.
A brief stint in the Canadian Armed Forces would see Murray pack his car then drive from Halifax, Nova Scotia, to Toronto, Ontario to begin a new career as a police officer. Even as a police officer, Murray knew deep down that something was still missing so he finally decided to follow his heart.
His pursuit of a career as a professional actor would begin with training via The Second City, an on camera series of acting courses, and private lessons from an acting coach. Murray would go on to successfully obtain acting roles in numerous films, TV shows, music videos, and commercials.
Murray has also worked as a stunt coordinator after obtaining industry training in firearms, martial arts, and professional driving.
Our publication is so very excited to bring our online readers a dynamic new interview from a talented, gifted, and entertaining Actor.
Isaac: Welcome to Junior's Cave, Murray. We are thankful you are allowing us to pick your brain for this featured spotlight.
Murray: Thank you for having me.
Isaac: Before entering into the entertainment industry you were a police officer. Junior's Cave would like to thank you for your service as a police officer. What was the main reason you decided to become a police officer?
Murray: Well my father was a police officer and many other family members so it seemed like the thing to do, something I knew. Familiarity.
Isaac: What was the pivotal moment that you decided that you did not want to continue on as a police officer?
Murray: I realized that it wasn't for me. I knew that it wasn't something I wanted to do for the rest of my life. My heart wasn't in it, and it's the type of job that you need to be into. Other officers would say "I can't believe I get paid to do this". I never felt that way. It was a huge eye opener.
Isaac: What do you miss most about being a police officer?
Murray: Hot calls, action side of things. But honestly that's about it.
Isaac: You received your first taste of acting around the age of 15 in grade 9 drama class. How exciting was it for you to be able to perform at the age?
Murray: At that time, I was just coming out of my shell. I was a super shy kid. I remember having my little brother call my friends to come over and hangout because I was that shy. Drama class gave me a chance to be a class clown without getting into shit from the teachers because it was encouraged.
Isaac: During the time, did you decide that this is something you would love to perform professionally?
Murray: At that time, I had no clue what I wanted to do. I think I just wanted to be rich and be surrounded by beautiful women and nice cars, ya know…the simple things in life, haha.
Isaac: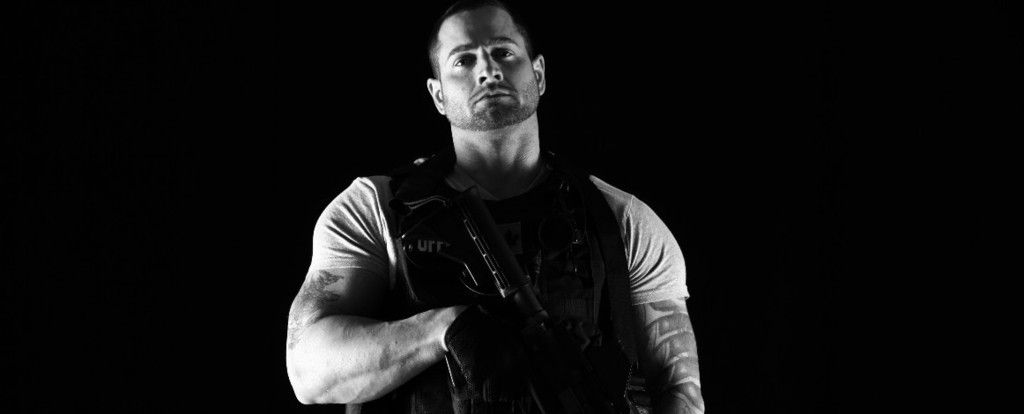 Murray Urquhart
Photo Courtesy of Murray Urquhart
Isaac: You have acted in numerous films, TV shows, music videos, and commercials. What has been your favorite project you have done so far and why?
Murray: I don't think I have a project. They are all unique in their own ways. But I can say that I really enjoy working with Jared Pelletier, he directed Omega, one of the projects I did.
Isaac: What makes being an actor exciting for you?
Murray: What's exciting about acting for me is the challenge of creating new characters and bringing them to life. It's always something new with each set, director, environment, cast etc.
Isaac: What does this mean for you professionally in your career?
Murray: Professionally it will keep be interested for years to come, and the fact you never have to retire, it's not like a normal job, I think that's why guys like Clint Eastwood are still at it. As long as the passion is there, why not!
Isaac: What would you consider to be a dream role for you to play and why?
Murray: Dream role, super hero in either a Marvel or DC film. Hell, even a villain, as long as I can keep coming back in each film.
Isaac: You were also afforded the opportunity work as a stunt coordinator on set. What has been your best, most dangerous, and exciting stunt you have performed? And why do you love performing stunts?
Murray: I really enjoyed getting tackled through a door, it was quite painful and we quite a few takes but in the end it looked fantastic. Working with weapons in fight scenes are a lot of fun as well. All stunts are dangerous to a degree, but it's all about trust and planning. I have the utmost respect for stunt men and women and actors who do their own stunts. I think that's why I like to do mine whenever possible.
Isaac: You also had a passion for playing bass guitar in a rock band throughout your early years. What did you enjoy the most about being in a band during that time?
Murray: At the time I was playing in a band, it was about hanging with friends, learning new songs, whether they were covers or originals. Also, we did paying gigs, like dances, weddings and other events, so it was a cool way to make money as a teenager.
Isaac: Is that something you would not mind pursuing now, a music career?
Murray: No, I wouldn't pursue music. I found my path.
Isaac: With some many super hero movies coming out in the next five years, what would be your ultimate comic books character to play and why?
Murray: Well, now that Hugh Jackman is stepping down from Wolverine, at least that's the rumor. I would LOVE to take over. Huge shoes to fill, but I would love the opportunity to try.
Isaac: Where you find the motivation to do what you do. What are some other people that motivate you to do what you do?
Murray: My motivation comes from my passion. I believe that once you find that, motivation comes easy. As for people who motivate me, guys like Dwayne Johnson, Hugh Jackman, and Tom Hardy, but also close friends of mine who are also trying to make it in the industry.
Isaac: Have you developed any new philosophy about living life well?
Murray: Philosophy – find what drives you, find your passion and success and happiness will follow.
Isaac: What do you believe is the most challenging part you deal with about consistently staying in top shape?
Murray: Hardest part of staying in shape is food, I love to eat fast food, Wendy's, Triple classic with cheese, large fires, large coke, 2 packs of chicken nuggets, and a large frosty, yummy.   The gym part is easy.
Isaac: For those readers who are looking for more information about you and/or your various projects, where can they locate you online?
Murray: Readers can look me up on IMDb, Facebook, and twitter. I still haven't given into Instagram. I take few photos, and I'm all about be present in the moment.
Isaac: Finish this sentence for us: "In 2015, Murray Urquhart will be …"
Murray: "…one step closer to his goal of being a top Hollywood actor".
Official IMDb Profile
http://www.imdb.com/name/nm4919453/