Junior's Cave
Music Interview
with

Indie Folk/Rock/Americana/Alt-Country Band, Robert Cody Maxwell and The Gentlemen Vain
March/April 2015 Edition
Sonicbids Weekly Music Series
by Isaac Davis Junior, BGS, MBA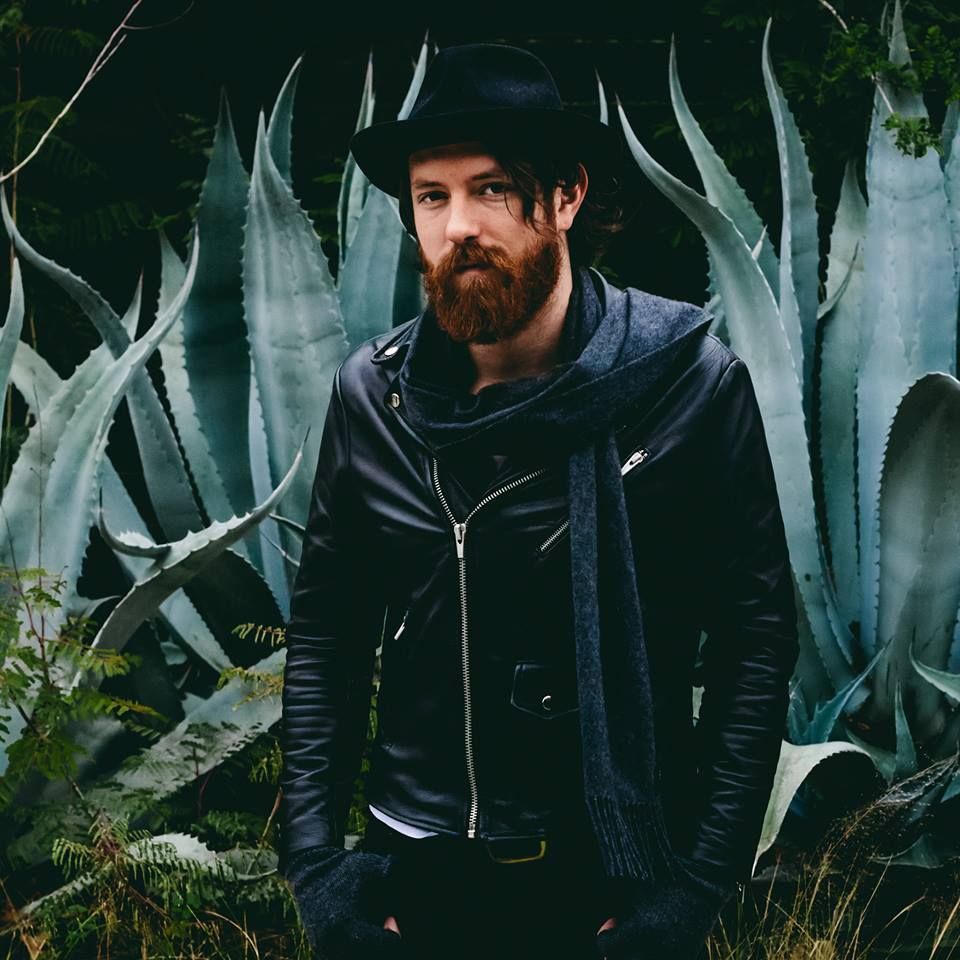 Robert Maxwell of Robert Cody Maxwell and The Gentlemen Vain
Photo Credit: The Netted Pigeon (Michael Hernandez)

Robert Maxwell, Daniel Villanueva, Clemente Gomez, and David Snawder are collectively known as the Indie Folk/Rock/Americana/ Alt-Country Band Robert Cody Maxwell and The Gentlemen Vain. The indie band's abilities to capture perfect moments of life lessons through great storytelling and create an impressively picturesque sound are some of the strong points to the success of their music. The other part to the band's magic comes from their fusion of different genes into a winning sound that will certainly resonate with music lovers around the world. In this spotlight with our publication, we get the 411 on who is Robert Cody Maxwell and The Gentlemen Vain.
Isaac: I would like to ask you for the readers of this online publication who have never heard your music, explain your sound in 5 words:
Maxwell: Enthusiastic unaffected American folk rock.
Isaac: Great response.
Isaac: With respect to musical icons, who would you consider to be your most significant musical influences?
Maxwell: There are always, and I think it's like this for everyone, but there are always way too many to name. I keep going back to Bruce Springsteen and Jackson Browne records. "Emotionalism" by The Avett Brothers had a huge impact on my life and really changed the way I thought and set me on the path I've been on since I heard it. There's an enthusiasm that runs through all of those bands, as writers and as performers, that is inescapable and welcoming, and I am always drawn to that.
Isaac: All of them are great iconic artists.
Isaac: Do you have a favorite song to play from your collection so far?
Maxwell: We've been playing the title track from the EP, "Victory" and that one is always a lot of fun because as we play it live it builds and gets a lot louder and dirtier than the recording. There's a new piano song called "Move On" that hasn't been recorded yet and it alternates between a kind of ballad and a jangly mess with a lot of dynamics, so that's becoming one of my favorites too.
Isaac: I am interested to know who you are listening to at the moment. What bands and artists should we have our ears on right now who you think deserve the spotlight?
Maxwell: I've been listening to a lot of local musicians lately. I used to live in Denton, TX and there are some really unbelievable bands there. I went on a tour last summer with Jesse Thompson who has a band there called Levi Cobb and The Big Smoke. Their last album, "Troublemaker" was recorded at Redwood Studios and is some of the best Americana writing you can find in the state. Another Denton songwriter, Daniel Markham, has been getting a lot of well-deserved press for his last album and he knows how to turn a phrase. If you haven't heard "Pretty Bitchin" you've got to go listen to it – the name sums it up. Here in Dallas there's an incredible band called Bethan, whose music is one that defies description. You just have to go find their record "Time Gone By." A friend of mine recently recommended Phosphorescent's album "To Willie" and I've been listening to it non-stop. It's a collection of Willie Nelson covers and it has to be heard to be believed. I've also been listening to Middle Brother and Blake Mills a lot lately.
Isaac: Since you write your own music; where do you draw inspiration from when you write songs and what's your favorite part about the process?
Maxwell: Oh man. There's never an easy answer to this. Everything comes in so many ways, and it's constantly coming in. Our guitarist and long-time friend has a film project called takenfromtheair and we have talked before about how we kind of feel like there are all of these ideas, or maybe songs to be written, that are just floating around like radio waves waiting for someone to just take them from the air and make them visible to other people. My favorite part of the process is definitely coffee, because it's the only part that's remotely consistent.
Isaac: If you could go open up for any artist on tour right now who would it be?
Maxwell: If we're imagining a world in which I can just snap my fingers and go on tour with anyone, I would really love the chance to be side-stage with a band like Dawes. I think there's a lot to be learned from those guys as a band and Taylor Goldsmith in particular as a songwriter. Or Langhorne Slim and The Law. They've been favorites for a long time and they're incredible.
Isaac: So, what's your favorite thing to do when you aren't writing/playing etc?
Maxwell: I love making quick trips down to Austin and up to Denton to get out of town and see what's going on. Those towns always have something great going on and it's good to see what's happening. That and taking walks.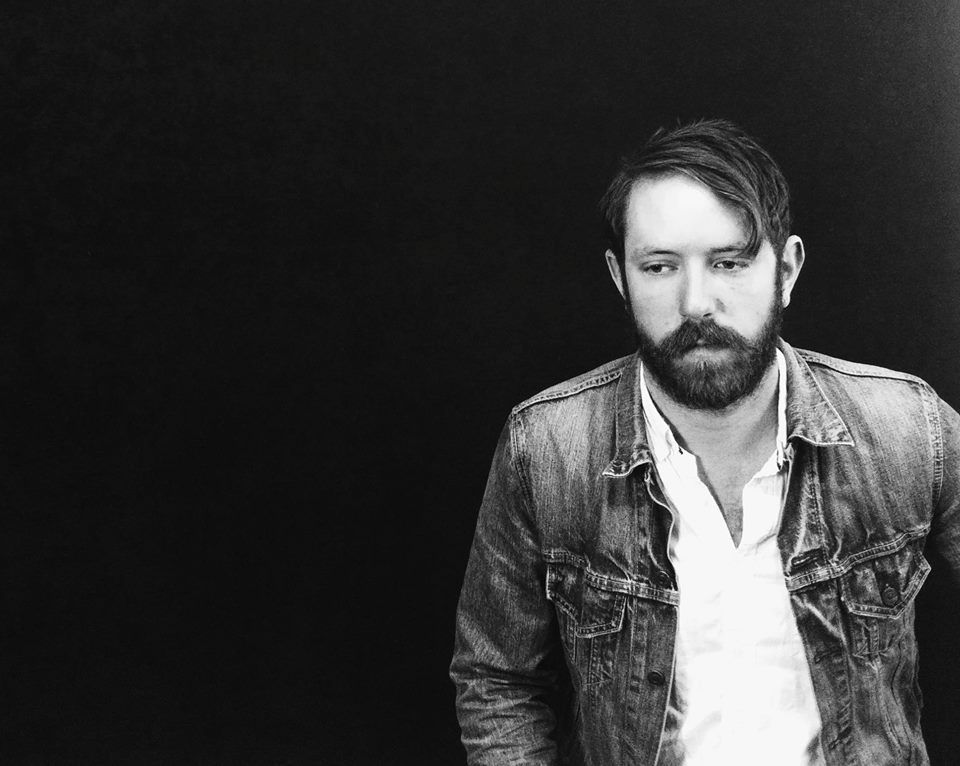 Robert Maxwell of Robert Cody Maxwell and The Gentlemen Vain
Photo Credit: Clemente Gomez

Isaac: Now for our non-music question: Name five things you can't live without?
Maxwell: My girlfriend, barbacoa tacos, a capo, my hat, and Merle Haggard songs.
Isaac: What is the most trouble you've ever gotten into when you are performing or on the road that you can let us in on?
Maxwell: We almost had a nasty run in with the law in Virginia. And by law, I mean natural law. We were driving through the Blue Ridge Mountains from a gig in North Carolina to another one in Washington, DC and we knew we were going to camp there in the mountains for the night. We had been joking all day about getting eaten by bears and we ended up having to stop right in front of a mother bear and two cubs and let them cross the road. It was kind of beautiful until we realized that we were sleeping just a ways down the road. So we tried to hide all of our food and scrub any food smell off of ourselves, and all slept in one tent and kept waking up pretty sure we were going to be bear food. We're still here though so apparently bears do not find us particularly attractive.
Isaac: That is very great story. I would had been scared sh#tless myself. Ha.
Isaac: Knowing what you know now, would you do it again?
Maxwell: Absolutely. Next time I'm going to bring a picnic basket.
Isaac:
Isaac: If you were not performing, what do you think you would be doing professionally and why?
Maxwell: I'd probably be a writer, but there's nothing I'd rather be doing than performing.
Isaac: What's your motto or the advice you live by?
Maxwell: Decide what to be and go be it.
Isaac: Ten years from now you will be….
Maxwell: Older and wiser. I would love to live in Asheville, North Carolina at some point in the future, but probably California at some point before that.
Isaac: As a great send off, tell us about one of your greatest moments as a performer.
Maxwell: I think probably my favorite moments have come from house shows. We put on a bunch of house shows in Denton last year and there's a kind of magic that happens when everyone is standing in really close proximity and they're singing the music that you're playing them and jumping up and down and sweating and dancing. It feels like that's how live music is supposed to feel and it feels very welcoming and warm.
Official Website:
http://www.thegentlemenvain.com/
Official Facebook Band Page:
https://www.facebook.com/rcmaxwellandthegentlemenvain